Youth Group
All youth 6th – 12th grade are welcome to join us as we grow together in community by growing in Christ!
We've got plenty going on, so to stay up-to-date. Be sure to get on our email list by contacting our youth director, Christina Russell, at christina.FletcherUMC@gmail.com. Also, for the latest updates, check our Facebook page!
Sunday Morning Youth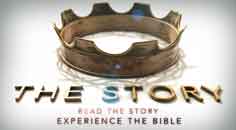 9:45 a.m. – 10:45 a.m. – Students meet in the Underground (located beneath the sanctuary) to enjoy breakfast together and discuss applying Biblical messages to everyday life under the direction of Christina Russell. Currently, we're studying lessons which coincide with what our children and Vines & Branches adult classes are learning, so look for this to be a great way to springboard discussions at home!

Join us as we meet after school for Hangout & Homework (or other special seasonal options) at 4:15pm, Supper at 5:15pm, and Wednesday Night Youth from 5:45pm-6:45pm! For a full MidWeek Connections schedule with activities for all ages, click HERE. 
Summer Trips
Join us in July as we venture away to we reach out to serve others and as we take time for spiritual enrichment.  Past trip locations include Wilderness Trail, a hiking ministry in VA where getting close to nature means getting close to God, and the Hinton Rural Life Center where we see the face of God in those with whom we serve as we repair homes and meet needs in WNC.
Other Events
Youth meet several times monthly at times other than Sunday mornings to serve our community, grow spiritually with Bible studies, and enjoy having fun together! Whether serving with Haywood Street Congregation, hiking or enjoying God's creation, playing games, or finding fun ways to raise funds for summer trips (i.e. Pumpkin Patch and Flamingo flocks), we always enjoy times of fellowship!
 Join our email list or check the church newsletter for info on Upcoming Events!