Sunday School
Classes meet in the Wesley and Asbury rooms behind the Sanctuary from 9:45 a.m. – 10:45 a.m.
Godly Play
Ages 4 – 2nd grade – Meets in the Wesley Room. Offers the opportunity for kids to enter into God's story through an imaginative, Montessori-based method of Biblical storytelling which invites children to discover themselves in the stories of the people of God.
Young Faithweavers
3rd grade – 5th grade – Experiential learning through drawing, writing, eating, and role play all are part of the excitement on Sunday mornings in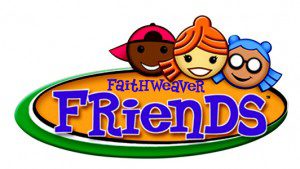 the Asbury room

. FaithWeaver curriculum is also used by our Sunday Youth class and the Vines and Branches Adult class.  This means that many family members study the same thing each week!Take home sheets promote discussion of the story, Biblical principles and Christian faith and values.
Children's church is offered during the 11:00 service following the children's sermon. During children's church, the children ages 4 yrs to 2nd grade hear the Bible story and apply its meaning at a level they can developmentally understand.
Nursery
Our wonderful, professional nursery staff is available from 8:30 a.m. – 12:00 p.m. on Sundays to care for and minister to your newborns to 3-year-olds.  The nursery is located in the preschool wing.



4:15-5:15pm on Wednesdays
September – May
Kids Music meets in the Asbury room and as part of our MidWeek Connections. The program offers age–appropriate activities for 4 yrs old through 2nd grade and 3rd grade through 5th grade age groups where kids focus on music and learn hymns while exploring the basics of notation and singing about God's love and promises for us! Then, they rotate classrooms to learn more about music appreciation of composers, instruments, and music in the church! Kids Music provides the opportunity  for more musical involvement for our children in the Sunday services and in special programs. 
Questions?
Contact Christina Russell, Children's Music Director, at christina.fletcherumc@gmail.com.
5:45-6:45pm on Wednesdays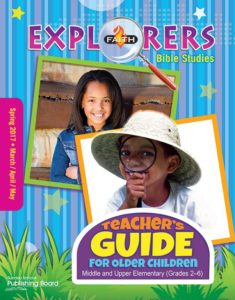 September – May
EXPLORERS gives our younger members, 4 yrs. to 5th grade a chance to experience the amazing story of God's word! Each week as part of MidWeek Connections kids meet with Miss Belinda in the Asbury Room & around campus to have fun with Games – learning about Biblical characters and principles, Crafts – symbols of our faith and the seasons, Service Projects – providing gifts for shut-ins and others, and Worship Planning – periodically the children will participate in Sunday morning worship with dramatic interpretations of scripture.
For a full schedule of Wednesday activities for All Ages, check out our MidWeek Connections page: HERE
SEASONAL EVENTS:
Valentine Carnival
Easter Egg Hunt on the Lawn
Christmas & Spring Children's Musical Performances
Vacation Bible School in June
Wildly Wonderful Wednesdays in Summers
Family Events & Fall Festival at the Pumpkin Patch
Christmas Caroling & Gingerbread Houses 
… And many more!
For more details on Children's Ministry, contact Belinda
Winkle at belinda.fletcherumc@gmail.com